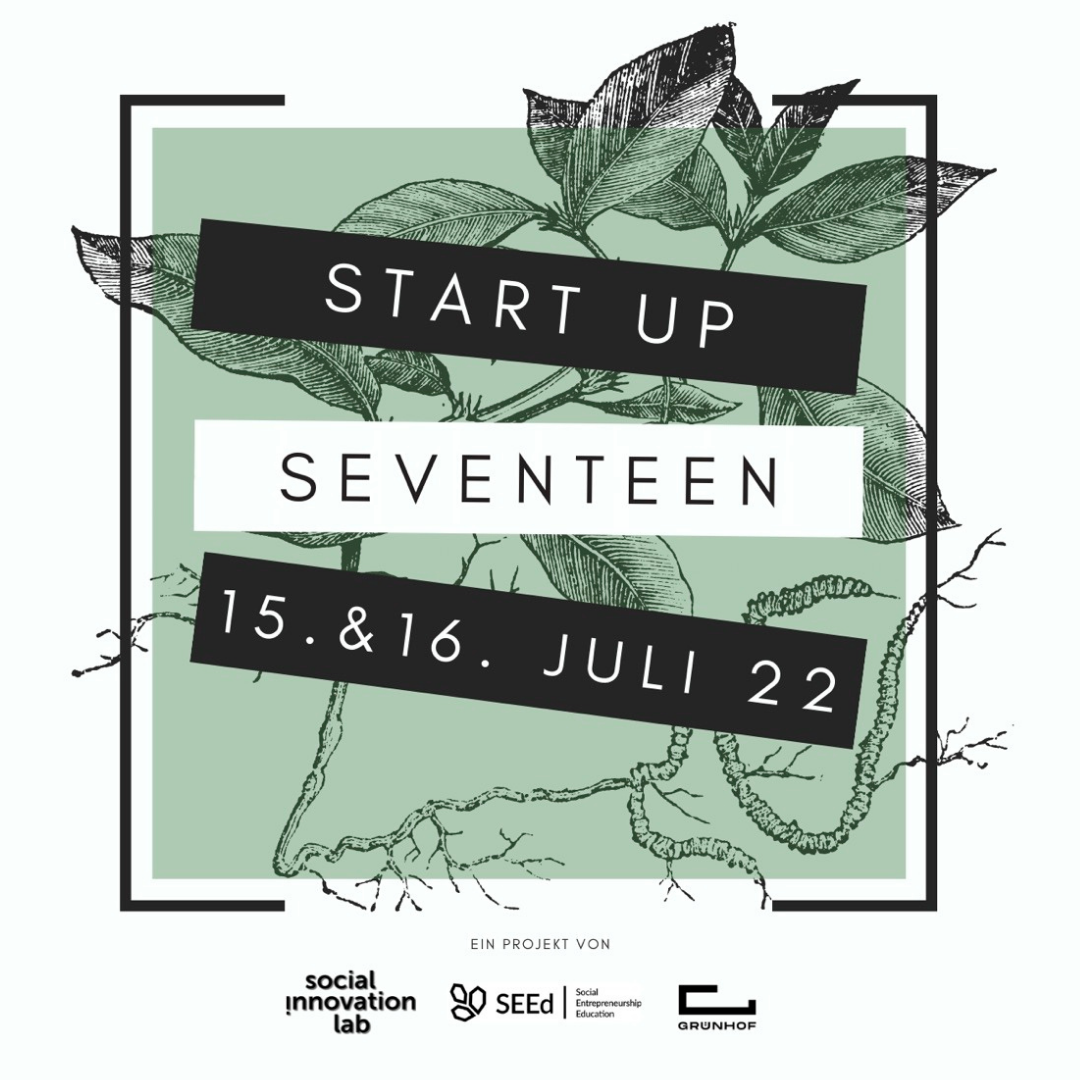 Wir sind dabei beim ersten StartUp17 – Festival in Freiburg! Schüler:innen um die 17 Jahre starten etwas zu den 17 Nachhaltigkeitszielen der UN.
Unsere Workshops:
Vormittags (9:00 Uhr – 10:30 Uhr) – Zusammen mit Scriptbakery AI
Change the System, not The Women
Geschlechtergerechtigkeit hilft, alle anderen Ziele der UN für Nachhaltige Entwicklung schneller zu erreichen. Aber Moment – sind wir nicht alle längst gleichberechtigt? In unserem Workshop zeigen wir, welche Baustellen es im Bereich Chancengleichheit noch gibt, wie sich Ungleichheit in Zeiten der Digitalisierung immer weiter reproduziert und wieso das nicht nur Mädchen oder Frauen betrifft. Bringt wenn möglich ein Smartphone mit, um unseren Equity Guide live auszuprobieren!
Nachmittags (13:00 Uhr bis 14:30 Uhr) – Zusammen mit Scriptbakery AI
Because every word matters – digitale Tools für eine bessere Welt
In Zeiten von Hass im Netz, Fakenews und Klimakrise fällt digitalen Innovationen eine besondere Rolle zu – und auch eine hohe Verantwortung: denn sie lösen nicht immer gesellschaftliche Probleme, sondern können diese noch verstärken. In unserem Workshop wollen wir gemeinsam mit euch erste Ideen für digitale Tools entwickeln, die die Gesellschaft dabei unterstützen, die UN-Nachhaltigkeitsziele zu erreichen.
Es gibt ein Programm für Lehrpersonen sowie für Schüler:innen. Ihr könnt euch direkt beim Social Innovation Lab kostenlos anmelden. Hier könnt ihr das ausführliche Programm als Pdf herunterladen.